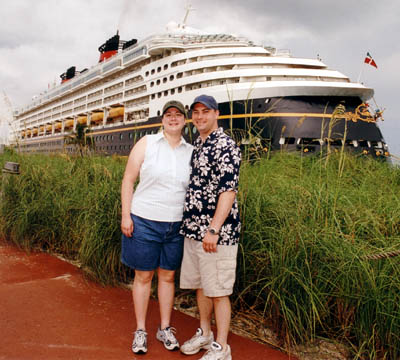 We took a four-night cruise on the Disney Wonder in September 2003, and it was an absolutely wonderful trip.
It was so good, in fact, that we made a return trip on a three-night cruise in February 2004.
Click on the links below to see a trip report and photos from each day:
September 2003 Cruise:
February 2004 Cruise:
The photos are at the bottom of the pages. Click on each one to see the full-size photo. Use your browser's back button to return to each page.
Here are some facts about the Cruise Line